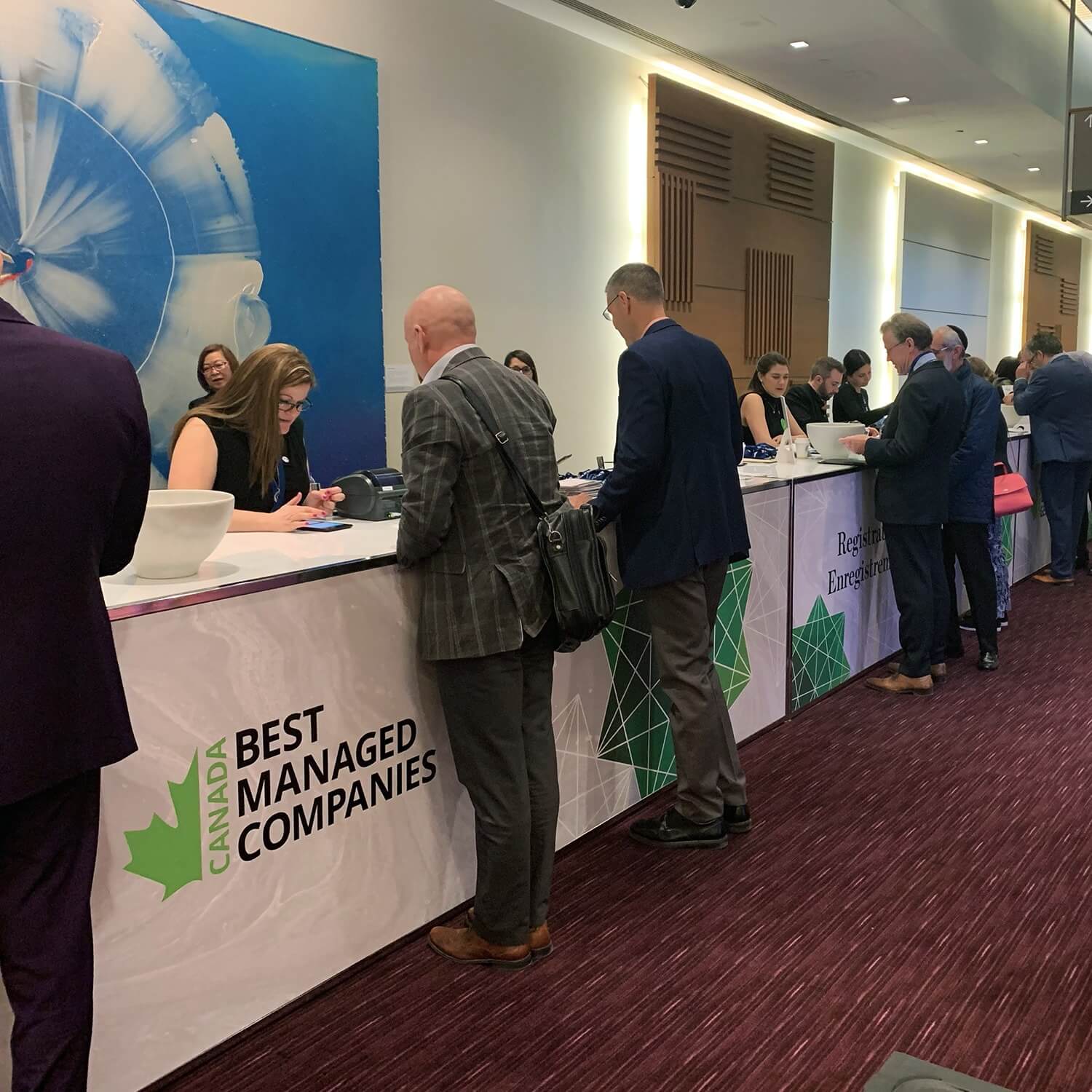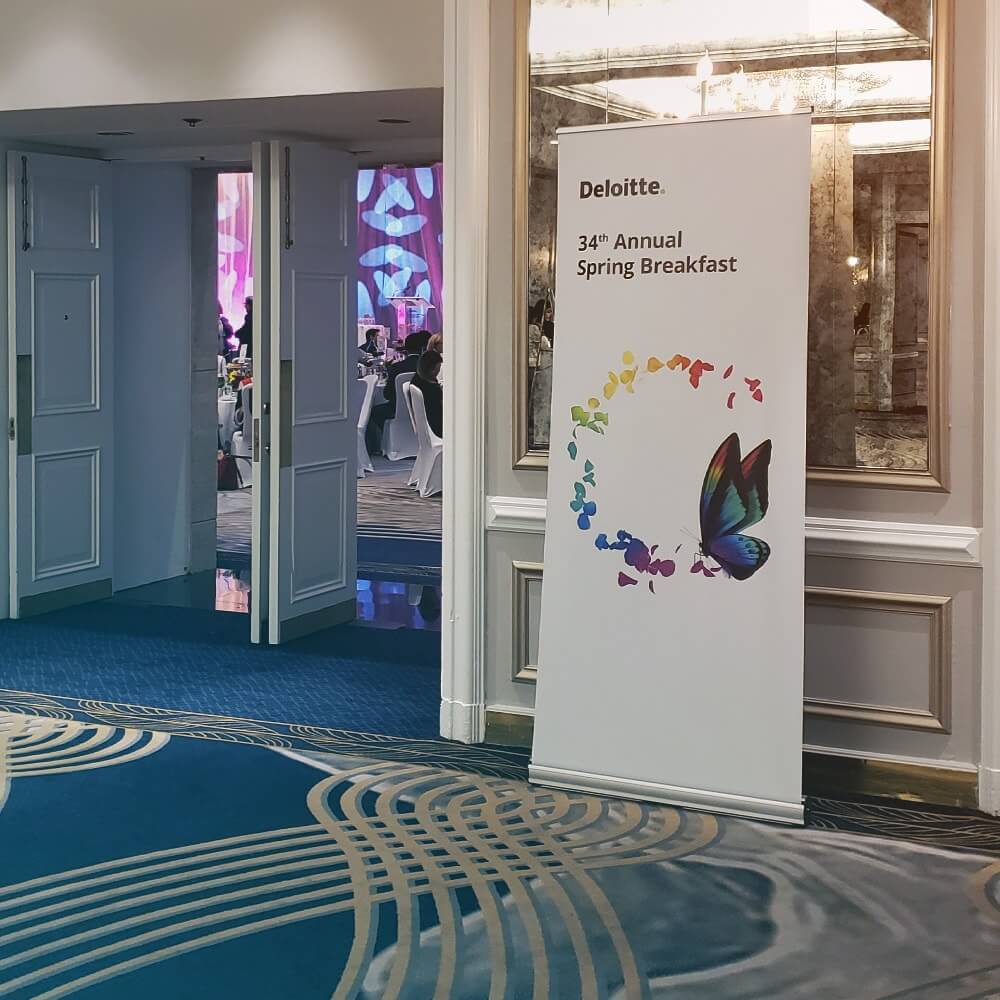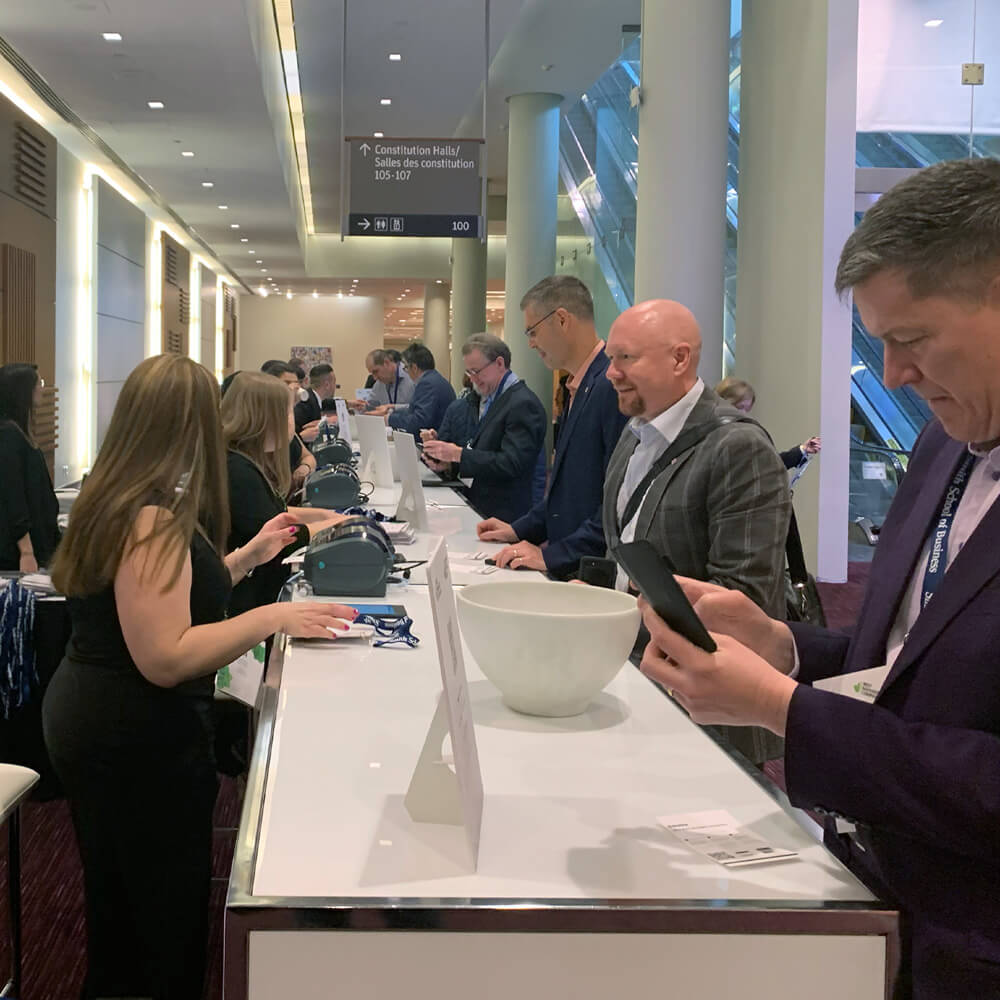 Corporate Events
Every guest experience is a brand experience.
Whether it's an event for employees, partners or consumers, every interaction is a representation of the organization behind it.
From the invitations to the check-in, the guest experience is a direct reflection of your brand. At every step of the event lifecycle, there are opportunities to leave a memorable impression on your guests. GuestDeck helps make those touch points positive ones.
Many corporate events are high-risk, high-reward endeavours, and the integrity of your brand is on the line.
We work with planners to ensure that all external communications through GuestDeck are aligned with the organization's brand guidelines, while capturing all of the relevant guest data needed to successfully execute an event. Our robust administrative console allows planners to work collaboratively and easily access guest details to make real-time updates across our suite of solutions.
We know that good planning is vital for a great guest experience which means a great brand experience.
Highlights
Fully branded and cohesively designed email invitations and registration site

Capture important guest information including travel and accommodations details

Planners can work simultaneously and more efficiently with real-time data updates through GuestDeck's event admin
Recommended Solutions
Invitations
Reach out to new and current contacts, and increase attendance at your event.
Distribute branded email invitations that draw attention to your function

Invitations connect with GuestDeck's registration forms to collect guest data in a quick and seamless process
Registration
Collect the specific data you need to ensure a seamless experience when your guests arrive.
Choose from basic to comphrensive registration forms to capture all the information your event requires

Offers secure online purchasing of tickets, tables, sponsorships and more
Event Site
Increase brand awareness, drive customer engagement, and generate excitement for your event.
Create a fully branded event site designed to match corporate and marketing materials

Responsive site allows guests to learn about your event and register on their mobile devices or desktop computers
Event Admin
Get more done in less time and prevent issues before they come up.
Review and manage event data, generate real-time reports and allow the entire planning team to work in one unified environment

Facilitates data updates in real-time across GuestDeck's different solutions – allowing for last-second changes to be reflected everywhere, instantly
Guest Check-in
An effortless check-in process means your guests spend less time waiting in line, and more time enjoying the event.
Ticket scanning and digital guest lists deployed on mobile devices for smooth and expedient check-ins

Receive notifications when specific guests or VIPs arrive and can be combined with real-time, on-site badge printing